Our Security Services include:
---
Bab Al Shams Security Services in Dubai UAE
We work in partnership with commercial and governmental organisations to deliver Lifecycle Security Solutions tailored to your company's needs. Our team of consultants, systems integrators and security experts have global and cross-sector experience and have created some of the world's best security enabled companies, events and operations.
Our approach
We work closely with you and your teams to understand your immediate security needs including threats and challenges, as well as help you look to the future. We help our customers to develop and define their security requirements, and establish the criteria to achieve this, through close liaison, workshops and interaction with internal and external stakeholders.
We design state-of-the-art security infrastructure supported by high-performing security personnel – in a single solution – that will ensure the long-term sustainability of your company
What We Deliver
We deliver what you need to meet your business objectives. Our fully integrated Lifecycle Security model means we can help you prioritise the solutions you need today – on time and on budget – whilst ensuring your wider strategic vision can still be achieved in the longer term.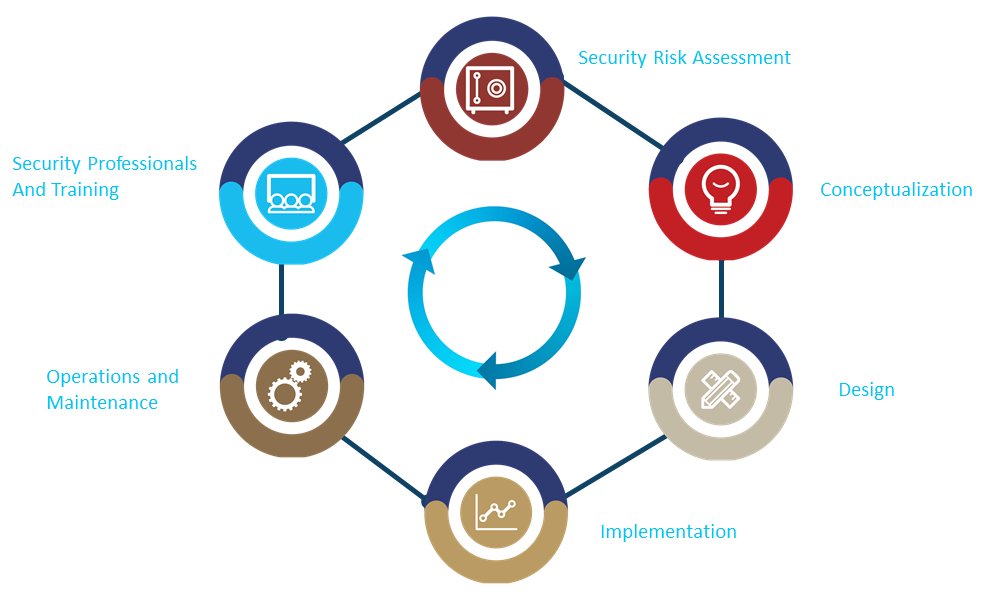 We provide our clients with expert advice on how to identify, assess, and manage security risks through the design and implementation of technical, people and process solutions as part of an integrated security strategy.